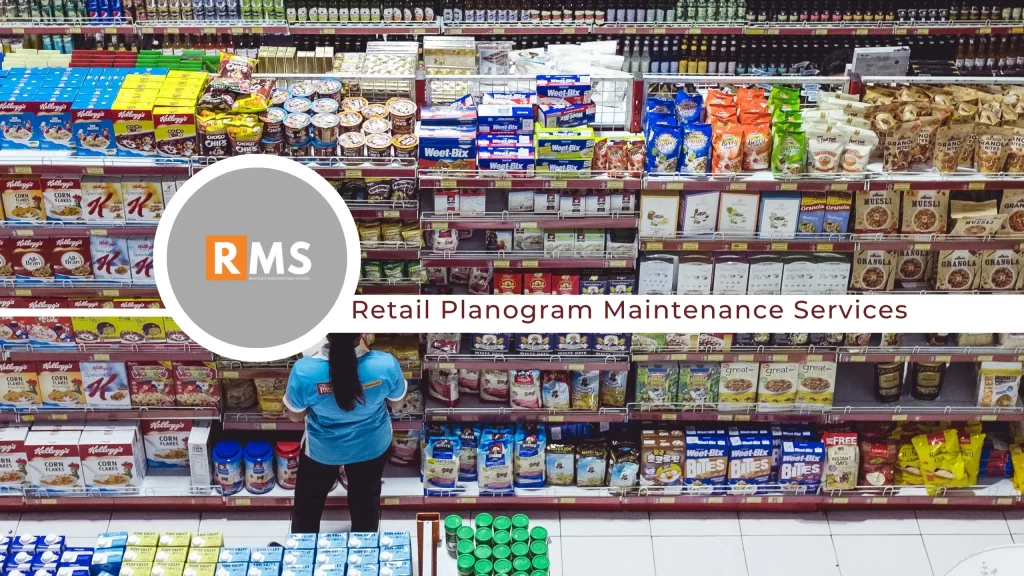 Retail Planogram Maintenance services in Dubai are highly used in stores and organizations to determine success or not. Though it plays a crucial role in dictating retail success, the task itself is not as straightforward as it looks.
While the whole idea of a considerate planogram lies in the fact that it is a critical evaluation to assess products per their needs, it can backfire if not done well. Without guided care and acknowledging the different factors affecting your final planogram, you might fall into heaps of loss.
What is a Retail Planogram Maintenance?
Planogram Maintenance typically refers to the business of maintaining the planograms or the shelf plans that you have already created for the various categories in stock. It is most commonly known as POG maintenance or PGRs (planogram Reviews).
These planograms are arguably one of the most crucial category management tools that are available to you to determine retail success. Therefore, one must not overlook its maintenance.
While Retail merchandise typically works with perishable foods, it is no denying that their planogram must be maintained and devised according to the needs of those products.
Hence, a planogram, in fact, is a living breathing document holding the success of your organization. It's neither static nor set in stone which is why it needs to be maintained and updated from time to time.
Don't just set it up and forget about it.
Why Planogram Maintenance Matters?
The benefits of regular planogram maintenance are often undervalued in the process of developing a planogram. Planograms themselves a basically a reflection of the time in point with different factors including the trend of that time, growth, what was popular etc.
However, as time changes, the trends changes, growth is modified, and new products steal the limelight of the old ones. Sticking to the old planogram could be problematic in that case.
If you are taking the process of planogram as once exercise, then all the progress will be outdated and less effective in terms of growth.
As customer behavior shifts and the popularity of the product changes, retailers must change and maintain their planograms and layouts accordingly. For instance, if the product is not performing well, is expired or outdated, and has more bad reviews then the retailers must consider either removing it completely or replacing it with a source that will provide better sales and more profit.
Moreover, as the planograms are properly maintained and optimized, the customers will notice how the retailers and stores prioritize and value their needs to give them a favorable profit.
Importance of a good Planogram Service:
Retailers in Dubai all work very smartly to tackle their customer's needs and cater to their priorities. 
A good planogram service is essentially valuable to do so.
An estimate of around 70% of purchases is made at the time of sale. So, if your product is not available at that time you not only lose the sale but also the customer.
Moreover, 64% of shoppers agree that in-store experience has a greater influence on their purchase decision. For that reason, it is important to have a good planogram at your hand and improvise it from time to time. You must make sure that your product is presented well and engaging to the customer.
Primary Tasks Performed during Planogram Maintenance:
Retailers work on their psychology and knowledge to perform various crucial tasks needed for planogram maintenance. Some of those tasks include:
Organizing and Arranging Products:
Every product has its own value, demand, and needs and must be organized accordingly. For example, in dairy products, it is important to place milk or yoghurt in a freezer and bread on the shelves.
A properly maintained planogram helps retailers identify that. According to the planogram, retailers organize and arrange the products as per their needs, demands, and safety precautions. Make sure the area is clean and engaging to extract more sales.
Stuff Shelves with Products:
The more the merrier comes in handy when it comes to retail success. Instead of keeping the products in the backroom, stock them on the salesfloor to make sure shelves are full.It is a great way to attract the eye of the customer and generate more profit.
Careful Analysis of Products:
While devising or maintaining the planogram, make sure to do a careful analysis of the products. Review the conditions of the items, their needs, and safety hazards before giving them a place to rest on the store shelves.Remove and install items where they are requested.
Resolve Count Inaccuracies:
In case you come across any count inaccuracy, it is always better to resolve the issue by working with the store personnel.You must know the exact accurate count of each item.
Lastly, just for future use and prevention, it is better to capture the planogram as well as take a photo of the store once the task is completed.It will give you a better idea of what and how to improvise it in future when needed.