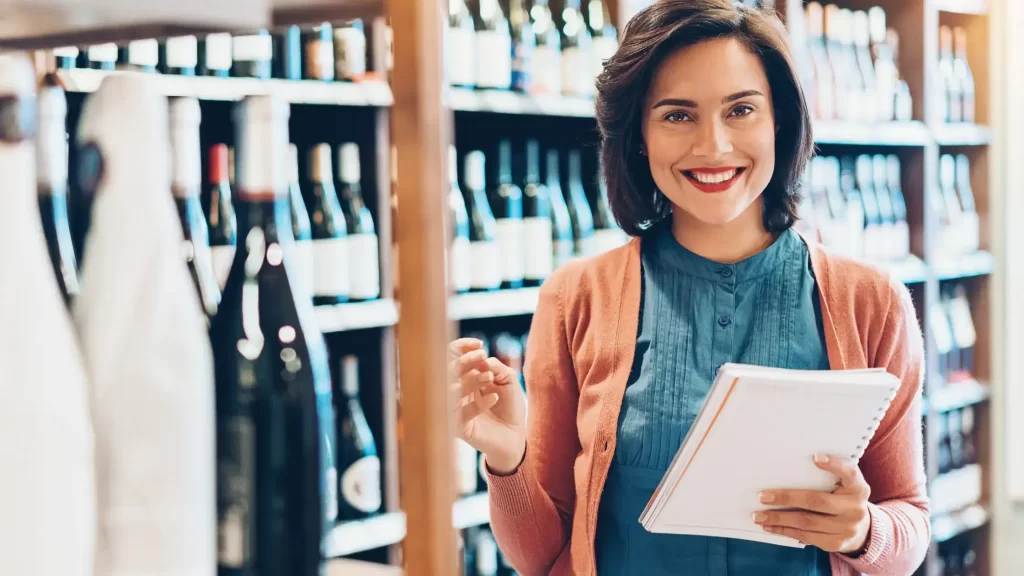 Inventory management in supermarkets is one of the prime pillars for running successful retail operations. The Inventory Management Techniques help supermarkets and e-commerce websites with better data management, improved customer satisfaction, and reduction in cost resulting in overall profit margin.
Inventory Management in supermarkets is about ensuring a steady supply of products to the customers, it ensures there is never an excess or shortage of products by analyzing the customer's demands and trends. In practice, inventory management techniques improve sale pattern, lowers cost, and increases profit. Inventory management in supermarkets requires tools and methods to provide information with which they can run a business, this includes;
Product Location
Product Quantities
Location and Commodity sales value
Data on products to reorders
Profit margin analysis based on categories
Analyzing seasonal shift impact on sales
Discount and reorder ratio
Role of Inventory Management in Superstores
Inventory management is vital for vendors because it allows them to increase profits. They are more likely to stock enough inventory to cover every possible sale while avoiding overstock and saving money. Here are four strategic ways to increase efficiency through inventory management techniques. .
Decreases Costs:
Implementing inventory management at any supermarket or store saves you both time and cost in restocking. When you are aware of the current situation of your inventory, you can productively manage the cost on repurchasing and storage facilities. Shipping, logistics, depreciation, and the opportunity cost due to an insufficient supply of alternative product comes under the cost-saving benefits of inventory management.
Minimizes Out of Stock Issues
Inventory Management benefits stores by keeping a record of products that are soon going to run out. Stores can manage the stocking and purchase of these products by using inventory management tools to analyze how many products are enough to have on hand. You don't want your customer to build a perception of always running low on their desired items. As always, the sales of popular items will be more, so it's better to have an estimated amount in hand than to run low on sales.
Improves Profit Margin
With improved efficiency in stocks, low input cost, and higher sales, the gross profit margin of stores increases by managing inventory.
Efficient Multi-Channel Performance and Order Fulfillment
When dealing through multiple sources of selling channels i.e websites or a third party, keeping track of supply and stocks gets difficult. To manage such hurdles, inventory management provides accurate data across the supply chain and selling channels that improve overall efficiency in getting products faster to customers.
Facilitates Growth and Process
A Strong inventory reduces the friction during processing and aids operations to run smoothly. With better trend analysis, commodity data management, shipping, and fulfillment, the inventory process decreases the chances of any mismanagement during the process which in return, delivers better customer satisfaction, loyalty, and growth.
Methods to Improve Supermarket Inventory Management
There isn't a single strategy that fits to apply to every commodity. However, you can utilize the following methods to improve the overall efficiency of inventory management.
Apply a better approach towards fresh and short-shelf life products.
There is a thin line to walk between shelf presentation and spoilage when it comes to fresh commodities. Fresh products, for example, require a more just-in-time replenishment model, whereas ambient items can be more cost-driven and space conscious. However, both must remain adaptable; otherwise, changes in demand will result in lost sales.
Manage each product individually
With an increase in the concentration of brands, handling items in stock so they catch customers' eyes is essential in inventory management. Managing each product to its shelf life and demand shift is an integral part of inventory management in supermarkets..
Keep day-to-day records
Big returns come from perfecting small details. You can go about and organize data on a commercial scale, but perfecting raw data, in the end, is something that will give the big results that you desire.
The Thought Factory- TTF is the leading name in the industry for providing services in inventory management at superstores. From arrangement to presentations, every service that comes under inventory management is provided here at TTF. With 20 years of experience, They deliver expert approaches to reach the target audience and the right time.